NEXIV VMZ-K 6555 – Ground-breaking multi-functional confocal video measuring system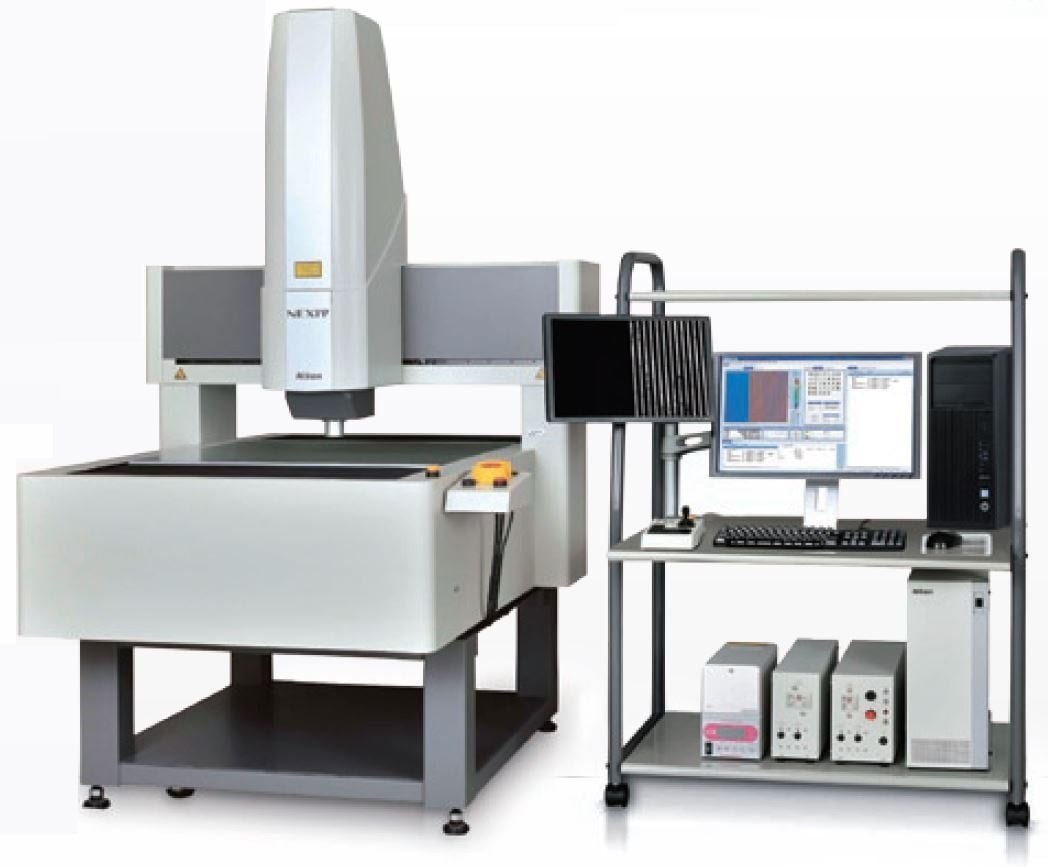 The Nikon Confocal NEXIV VMZ-K6555 was developed on the strength of Nikon's leading opto-mechatronics (optical, mechanical and electronic) technologies. It incorporates a variety of confocal optics for fast and accurate evaluation of fine three-dimensional surface metrology, image processing technology, and TT L laser autofocus. It allows both 2D and height measurements in the same field of view.
The Confocal NEXIV VMZ-K6555 is used for the inspection and measurement of critical dimensions of highly complex structures on advanced semiconductor devices, probe cards, substrate patterns on circuit boards, MEMS and a variety of other demanding applications.
Key benefits
Simultaneous wide-area height measurement with Nikon proprietary confocal optics
2D measurement with 15x brightfield zoom optics
Fully compatible with 300 mm wafer measurement at semiconductor fabs
Handles printed circuit board sizes with its 650 x 550mm stroke
Applications
IC Packages: Flip Chip/COF(Bump)/COG, CSP (FBGA)/SIP (Bump, Wire), Interposer (Pad height)
MEMS
Probe Card (Silicon Probe, Au Probe)
Precise Glass Components (Micro Lens, Contact Lens)
Photo Spacer Width/Height for Color Filter for FPD Panel
Exemple