The all new SPERONI STP ESSENTIA is our new entry-level Tool Presetting and Measuring system
ITS ROBUST STRUCTURE AND USER-FRIENDLY SOFTWARE INTERFACE ALLOW CUSTOMERS TO BENEFIT FROM A BASIC, ESSENTIAL UNIT WITH A TANGIBLE, LONG-LASTING PERFORMANCE.
With the new SPERONI ESSENTIA you can efficiently measure tools, easily and independently of the operator achieving full machining productivity.
Robust, space-saving and long-lasting, ready to deliver quality results right beside your CNC machine.
ENTRY LEVEL
ROBUST STRUCTURE – AGED CAST IRON
USER FRIENDLY SOFTWARE INTERFACE
BASIC, ESSENTIAL UNIT
TANGIBLE, LONG-LASTING PERFORMANCE
MULTI-TOUCH DISPLAY
WINDOWS OS PC BASED DISPLAY
SENSOR SYSTEM WITH HIGH DEFINITION CAMERA
MAXIMUM ERGONOMICS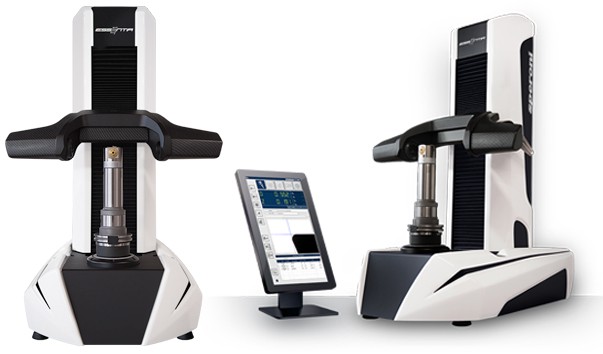 DESIGN FOLLOWS FUNCTION
Symmetric and captivating design for maximum ergonomics; made of aged cast iron and equipped with a 5 guideway system, Heidenhain® glass scales and SPERONI high precision 50 taper rotating spindle with integrated calibration edge.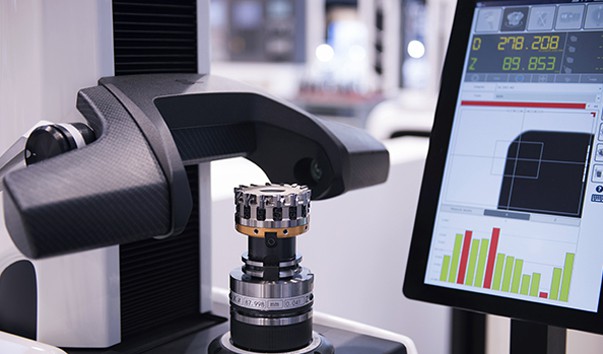 TOOL PRESETTING ESSENCE
Clear, concise and easy to use control specifically designed in order to optimize all tool presetting & measuring operations. An attractive multi-touch display efficiently complements STP ESSENTIA's design and ergonomics.
Tool presetting essence delivered on a Windows™ OS PC based display & sensor system with high definition camera.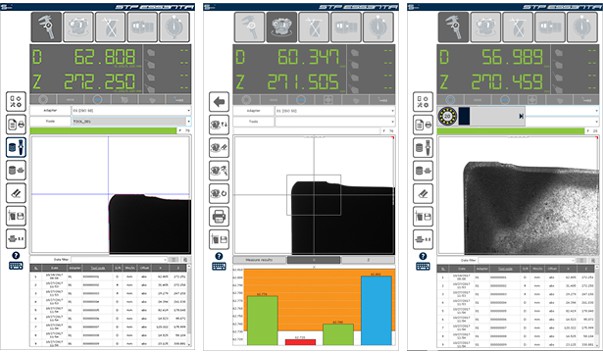 ESSENTIA
The new ESSENTIA control is designed and developed entirely by SPERONI and exclusively dedicated to the new STP ESSENTIA.
It offers the right solution for whatever need within tool measurement and management.
THE NEWLY DESIGNED VERTICAL GRAPHIC INTERFACE MAKES ESSENTIA A VERY INTUITIVE AND EASY TO USE CONTROL.
The automatic Run-Out, MaxP, Comparator, Base Post Processor and the top level Tool Database are only some of the functions included in the ESSENTIA control. The online help function further aids operator usage.